DESIGNING FOR A BEACH HOUSE: Quality art that doesn't feel cliche. Top 5 tips for selecting art for the beach house.
Selecting the right art to elevate the aesthetic of your space always requires great thought and consideration. But deciding what art to hang in a beach house necessitates an extra layer of creativity. How do I select art that will make a statement, but not overshadow the beauty of the natural environment? How do I incorporate works that will complement, not compete, with the art that is the sea itself?
To address these challenges, we've compiled a list of our top five things to consider when buying art for your beach house.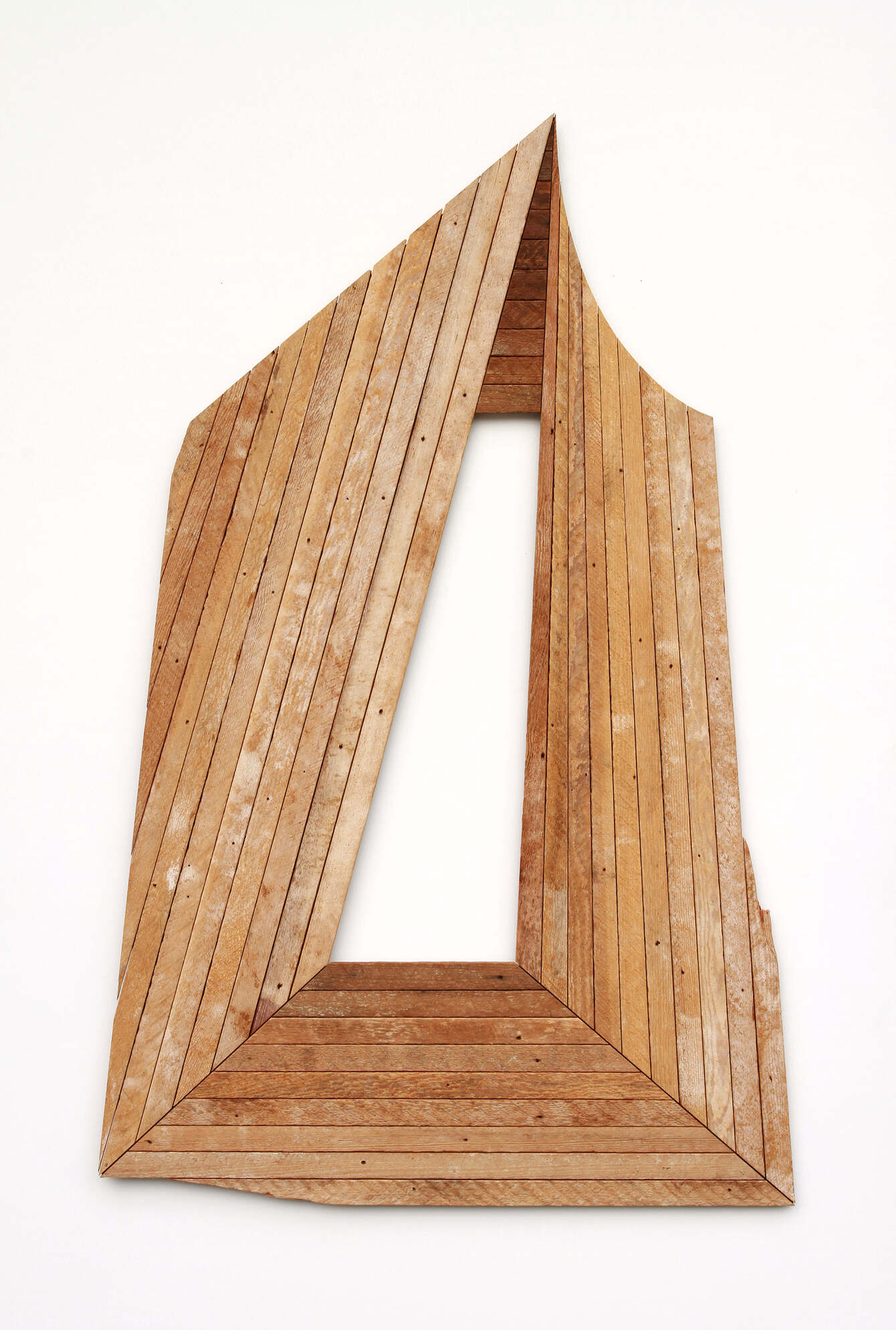 1. Consider the elements.
With salt, sand, and sun, a beach house is no stranger to the whims of weather and nature. As such, the artwork in a beach house will need to withstand the natural elements as well. Think woven fiber art and sturdy sculptures.

Eyedoor 6, Andy Vogt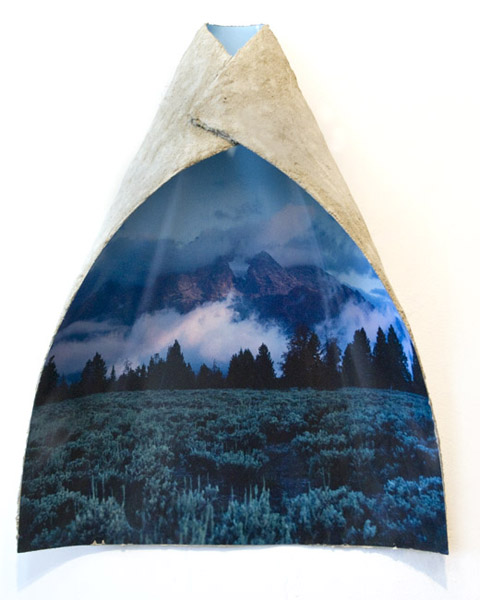 2. Start with the most important wall.
As with many projects, the most difficult part is knowing where to start. In a beach house, the most important wall is not a wall at all — it's the window looking out to sea. So you have that covered. In terms of hanging art, start instead with the wall in a room without an ocean view, like over the fireplace, at the entry, or a wall in the most beloved room like the kitchen. Set the tone and the rest will follow.

Concrete Canyons, Letha Wilson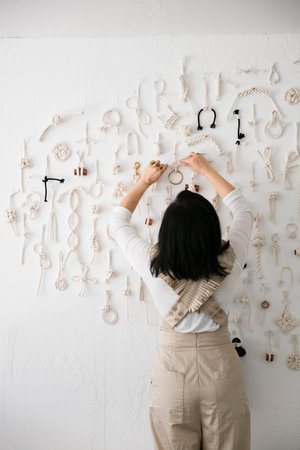 3. Hang in unexpected places.
Beach houses are for having fun — and that doesn't exclude your interior decorating choices. Hang art in an unconventional, surprising place. at the laundry! Above the beach towel hooks! Near the hot tub!


Year of Knots Installation, Windy Chien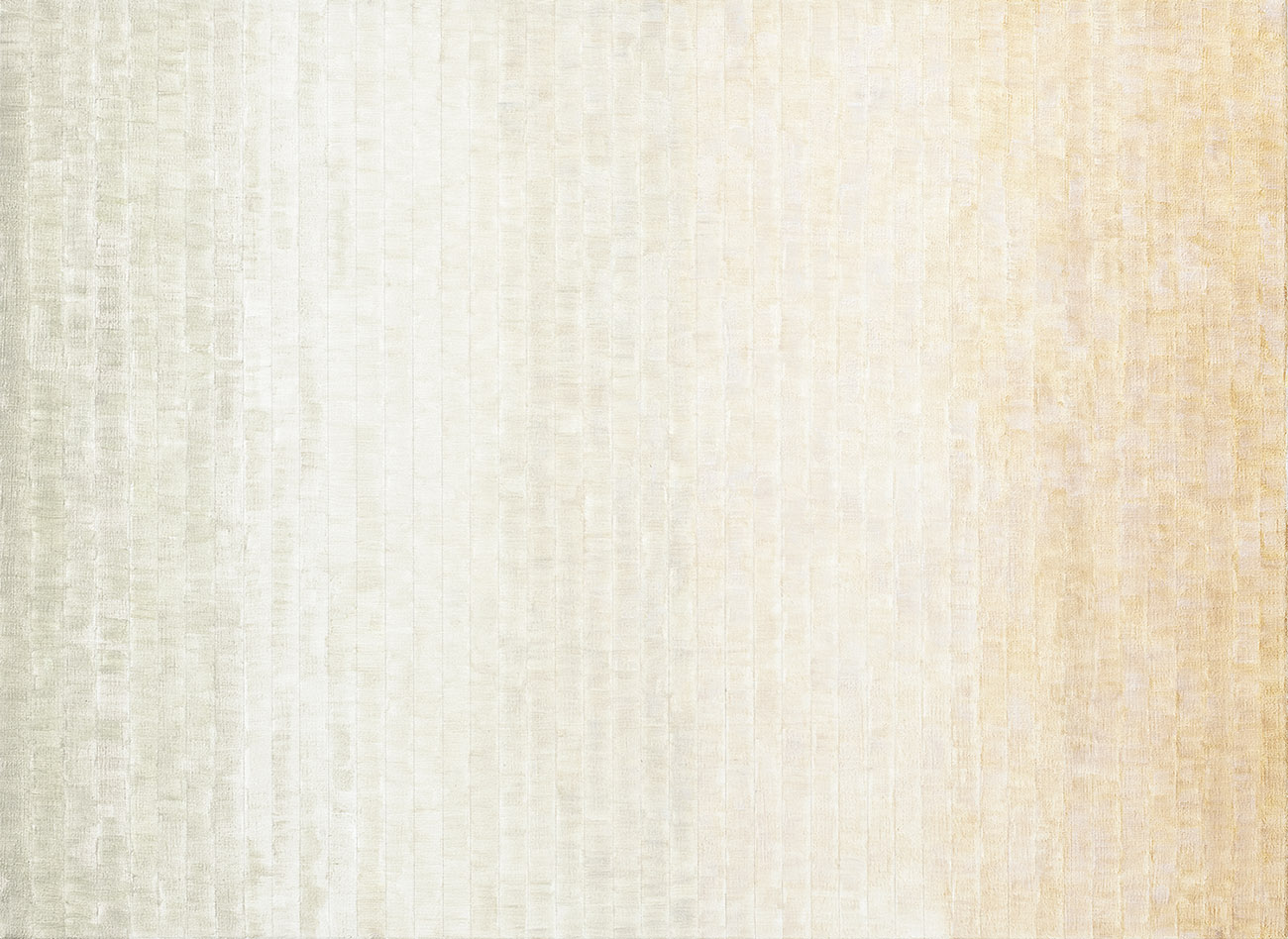 4. Consider the light.

One of the best qualities of a beach house is the natural light. Whether soft and filtered through a morning fog or glowing golden at sunset, it affects the entire atmosphere of a room — and the art hanging in it. For example, if you're looking to hang a piece of art in a room with lots of direct light, choose an oil painting or mixed media piece that will withstand the harshness of the sun, instead of a photograph that will fade from the glow.
S-172, Pegan Brooke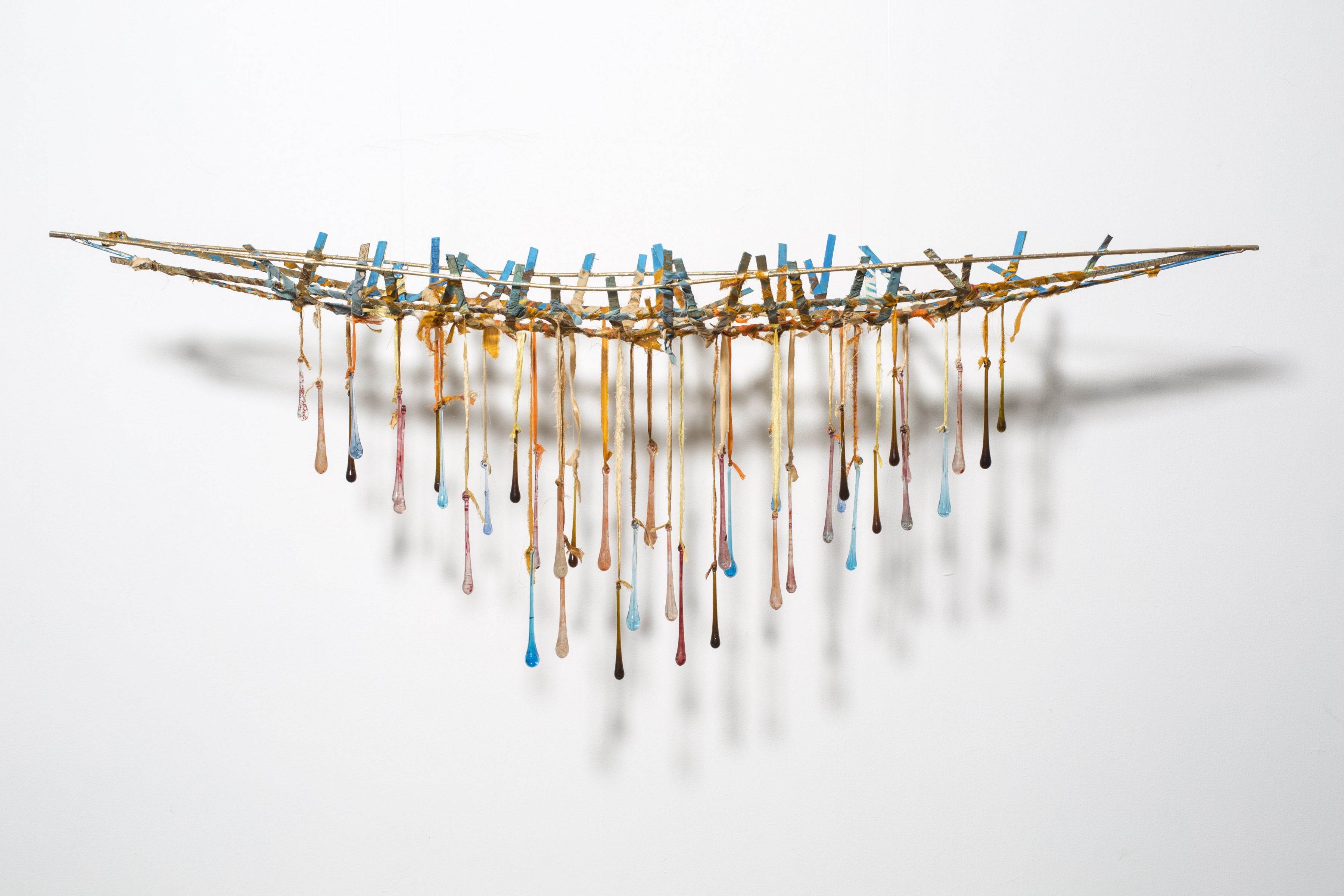 5. Incorporate a mix of materials.
Beaches are treasure chests for seekers and collectors. Sea glass, shells, sand dollars, stones — there is so much beauty to be found. Capture the same excitement of shell seeking with the artworks you bring into your home. Look for pieces that incorporate found elements, like scraps of street paper pastiched as an abstract collage or pieces of driftwood assembled in organic sculptures.
Alchemy, Raine Bedsole

A beach house is a place to relax, refresh, and replenish. The artwork you bring into it should do that too. Enjoy the process of finding the pieces, be creative with your approach to hanging them, and take chances with color, texture, and form. It's supposed to be fun!
If you need that extra dose of confidence, we're always here to help too. Reach out to info@upstartmodern.com for personalized advice on furnishing your beach home with art.
more ideas in our summer catalog