Meet the Artist: Jeremy Bradshaw
1/14/2020
"For those of us who portray wildlife...our decision to persist in our quest for excellence is almost always based on a love affair, a fascination with the creatures of our planet, and a need to share this feeling the best way we know how."
- Robert Kuhn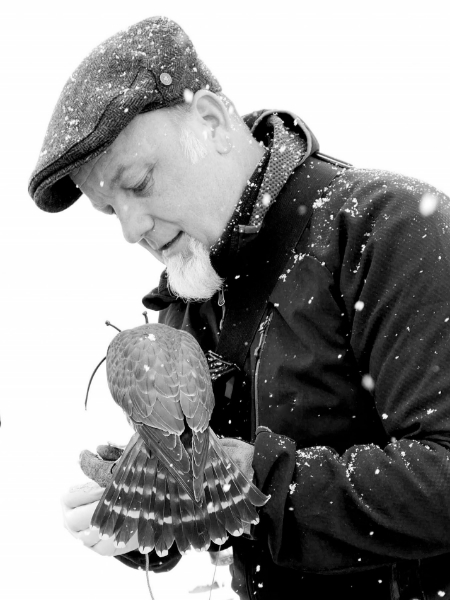 Jeremy's artwork is an expression of his passion and admiration of wildlife and wild places.

"It isn't a conscious decision for me to be drawn to wilderness. It is like a calling, a deep longing. At times it feels as if I haven't been to see a friend or loved one for too long and a moment in the company of pine trees, aspens, and unmovable boulders restores and fulfills the sense of loss."
For Jeremy, the process of creating each sculpture is driven by that calling. Sculpting is a tangible way to share his passion, experiences and connection to wild things. He hopes that his sculptures will create a greater curiosity and desire for wildness in those who live along side it.
Jeremy is a fine art sculptor and internationally known author. He has been fascinated with wildlife and animals since childhood. Growing up in rural California, he was surrounded by the chickens, rabbits and cows at his grandparents' farm from a young age. Working, exploring, backpacking and fly-fishing in the Sierra Nevada mountains, his natural curiosity and interest in animals and wildlife continued to grow throughout his formative years. His 20s and early 30s were in pursuit of a life filled with wilderness experiences.

Jeremy's subsequent pursuit of falconry led him to live in many parts of the Western United States from the Oklahoma panhandle to the state of Washington, where he now resides. Jeremy's sculptures come to life because they reflect an artist's life authentically committed to the natural world.
"I try to have my pieces represent the animal well in hopes that when someone buys a piece of artwork they are drawn to, they have an increased connection to that specific animal and may take further steps towards ensuring the animal endures."
Jeremy's dedication to raise awareness and support wildlife conservation is one of the many reasons he is a Gallery Wild artist. His patina choices bring a contemporary element to his bronze sculptures that is a fresh and modern. Paired with his attention to anatomical form and ability to capture personality and movement in bronze, he is making a welcome splash in the world of bronze artists.
"My artwork is informed by countless hours in the field observing wildlife as I participated in the partnership of falconry with my hawks and falcons. Having been a falconer for over 25 years I have been afforded the opportunity of countless hours making field observations of raptors, other birds, and small mammals throughout the western United States. That interpersonal connection that I have with wildness is something that I try to imbue in my artwork."
Jeremy is a self-taught bronze sculptor who's first experimentation with 3 dimensional art started when visiting a friend who is a sculptor tossed him a piece of plasteline clay. Previously he had dabbled with 2 dimensional painting and drawing, but he was naturally drawn to sculpting and his passion was quickly ignited. Jeremy did attend a small liberal arts college in southeast Alaska, but he admittedly attended more for the opportunity to experience the wilds of Alaska than for the actual educational benefit.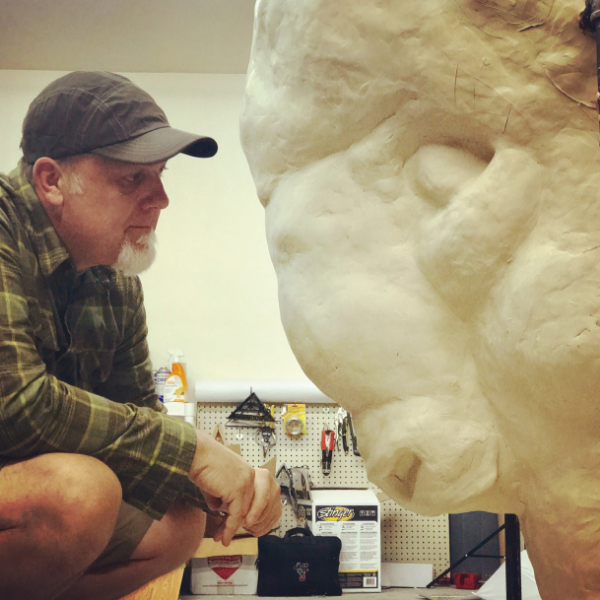 Each piece begins during a daily 1-2 hour time Jeremy sets aside to sketch at a local coffee shop in the mornings. Once an idea begins to take hold, he sketches multiple aspects of the piece, helping to solidify the idea in his head before letting his hands begin creating it in clay. The next step is to create a metal armature that supports the piece and becomes the skeletal structure of the animal which is then cover with plasteline clay. After weeks of toiling over creating the animal, he takes the finished clay piece to a nearby foundry where they proceed with the Lost Wax process to create the bronze sculpture. The foundry makes a silicone mold over the clay piece and creates a wax version from that mold. That wax is then dipped in a ceramic slurry mixture multiple times creating a hard shell over the wax. The wax is melted out of the ceramic shell and moulton bronze is poured into the shell. The ceramic surface is carefully removed from the bronze.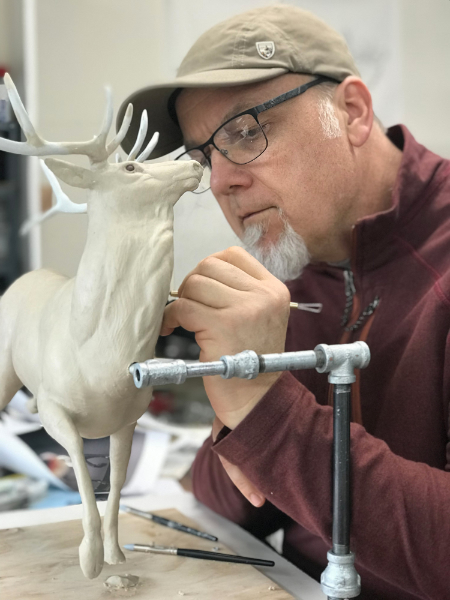 The final step is to apply a patina to the raw bronze which is what gives the sculpture the coloring and completes the look of the piece Jeremy is after. Jeremy works with a patina artist side by side to allow her knowledge of the heat and chemicals to create his vision of the finished piece.